Sam Pearson has spent the last eight years working in the Chinese sports industry, most recently  in the role of Senior Manager, Marketing Solutions Asia Pacific for the WTA, after previous stints with Ruder Finn and OCEANS Sports Marketing . He returns home to Wellington, New Zealand, to take up a position as Regional Sales & Marketing Manager for the FIFA U-20 World Cup New Zealand 2015. Shortly before leaving China, Pearson spoke to China Sports Insider about the current state of the sports industry, as well as the changes he's witnessed, the future of men's and women's tennis in China – and being linked to a tennis star in China's gossip pages.  
China Sports Insider: How has the sports industry here changed since you've been in China?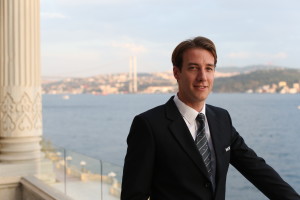 Sam Pearson: CCTV 5's dominance has switched to digital channels (Weibo and IPTV) who offer a more up to date and broader palette of programming to more sophisticated viewers. There are more discerning consumers, especially in Tier 1 cities, as well as segmented demographics of fans who want to identify themselves by associating with a sport's values.  At the all-important, top down, government level, the quest for Olympic gold still rules. In tennis, I've seen a shift towards Chinese fans appreciating the subtleties and etiquette of the sport versus 10 years ago when it seemed to me that attendees just enjoyed the result (if China won). I've also noticed that sporting organisations/ governing bodies that committed to a long term, on-the-ground presence and strategic approach towards China have been rewarded with fan base growth and commercial success.
CSI: How much more can the WTA grow in China? Have we reached a saturation point in terms of tournaments?
SP: The WTA can still grow their fanbase.  Players' social media pages are currently being promoted, but they could become the trusted, insider source of news for women's tennis/lifestyle and garner even more attention for the WTA's own social channels. Tournament ownership is by sanctions that can move around globally, so it's very open to market forces. The owners of those WTA events will find a way to supply the Chinese market demand for events.
CSI: What has been the biggest challenge in promoting tennis here?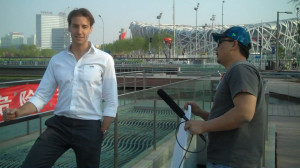 SP: Li Na's popularity is a double-edged sword. The whole country's focus is on only one player. An example is that CCTV-5 only broadcast Li Na's matches. This has resulted in unrealistic expectations for Li Na from the media, potential sponsors etc. It will be interesting to see what happens if her results start trailing off. The ticket purchasing culture has also been a challenge. Most people only attend sports events if given a ticket, but this is a common issue across sports. 
CSI: How much of the WTA's success in China over the last 5+ years has been directly attributable to Li Na's success? Without her, where would tennis be here?
SP: Women's tennis was on the rise  before Li Na's Grand Slam success so she can't take all of the credit. Sun Tiantian, Yan Zi and Zheng Jie had all enjoyed success at a global level. However, it's fair to say that Li Na's Roland Garros 2011 win turbo-charged the popularity of the sport. The WTA used to say Li Na brought tennis from a niche sport to a mainstream sport. Since then, she's exceeded even that, though, becoming a full blown celebrity rather than just a sports personality. With the move to a mainstream sport, the WTA saw an increased demand from Chinese cities wanting to host WTA tournaments. And, likewise, as a sport played by a celebrity, we can now see an increased interest from brands wanting to associate themselves with Li Na and tennis by proxy (Haagen Dazs etc). This increases the size of the fan base and revenue pie for all organisations working in tennis and the WTA has certainly benefited from that.
CSI: When will we see another Top 10 Chinese player?
SP: Zhang Shuai has the potential to be a top 10 player. And Li Na's case of late-career success must give her confidence. After her, who knows? Women's tennis is set up for a young player to advance up the rankings very quickly so perhaps there'll be a 16 year old in Hubei that has been inspired by Li Na and shoots up the rankings in the next few years. 
CSI: When will the men produce a Top 50 player?
SP: Men's tennis is obviously more stable and predictable at the top of the rankings. It's harder to crack, but the Top 50 seems achievable. Surely it'll be a Chinese national who has been trained in Florida from a young age like Kei Nishikori from Japan.
CSI: What will you miss most about the job and about China?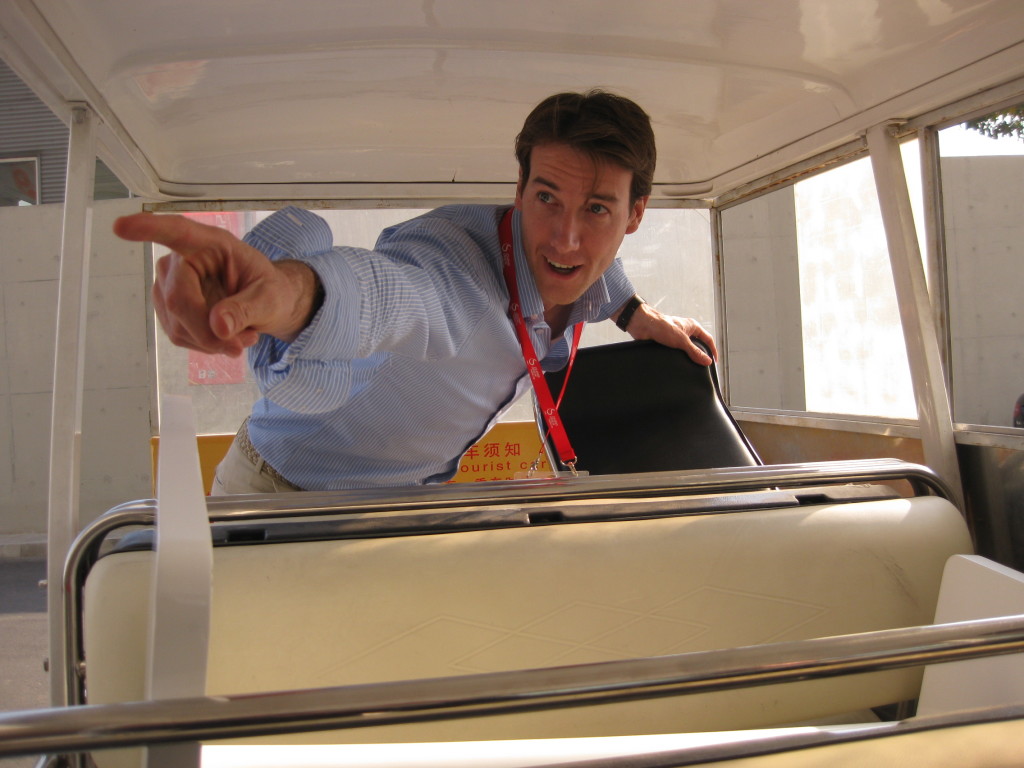 SP: I'll miss traveling around Asia Pacific following the summer, working at tournaments during the Australasian swing in Jan-Mar and then the Asian Swing from Aug-Oct with interesting colleagues from around the world. I predict I will also miss the scale of reward you get when you produce a video for a WTA promotion and it gets viewed 6.5 million times in 24 hours. New Zealand doesn't even have that many people!
CSI: What has been the standout moment for you both professionally and personally?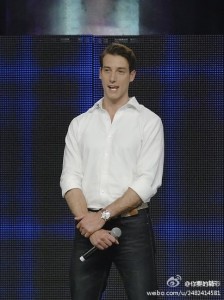 SP: Professionally, it was working at the WTA Championships in Istanbul which is the WTA's year-end, crown jewel event, featuring the top 8 players in the world. As at the Grand Slams, representatives from the top brands and global tournaments are all onsite, so interacting with them behind the scenes was a real buzz. Personally, it was appearing on Feichengwurao [Chinese dating game show "If You Are The One" on the popular Jiangsu Satellite TV station], in front of an audience of 300 million people (see picture above) to promote the WTA on a special "tennis bachelor" edition of the popular dating show. It has to go down as the ultimate crazy China experience, which is the reason I originally left quiet New Zealand!
CSI: Can you put the Peng Shuai rumors to bed once and for all?! [Editor's note: Peng Shuai recorded a testimonial for Sam when he went on "If You Are The One", which sparked stories in the Chinese media that the two were more than just friends.]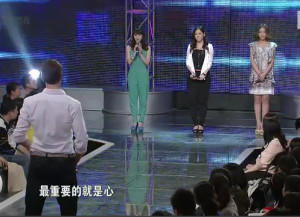 SP: Interesting turn of phrase! But yes, I can. There's no truth to the rumors about us being an item. Peng Shuai was nice enough to help me out by vouching for me on Feichengwurao but we haven't actually spoken much at all outside of that. It didn't stop Li Na jokingly giving me a hard time about the rumors though!