A second division Spanish club taking a small stake in a third division Chinese club won't make global headlines, but it could see the start of a wave of foreign investment in Chinese football, now that outbound acquisitions have effectively been stopped.
A year ago, Chinese companies were rushing full steam ahead to invest in – or buy outright – soccer clubs from around the world. From Aston Villa and West Brom to Espanyol and Inter Milan, the first waves of investment appeared to herald many more deals. This headline in The Telegraph from September last year, for instance, claimed that another 30 Chinese billionaires were looking to buy clubs.
How quickly things change.
Late last year, some leaked policy guidelines implied that restrictions on capital outflows were a greater priority to the Chinese establishment than advancing the President's football agenda, at least as far as foreign acquisitions were concerned. For those not seeing the initial signs, a number of senior Chinese officials have stated this more explicitly in recent weeks:
Pan Gongsheng, head of the State Administration of Foreign Exchange (SAFE) hit out at Chinese firms for using overseas club acquisitions as a cover to transfer assets overseas, saying these M&A deals "can resemble roses among thorns".
Zhou Xiaochuan, Governor of the People's Bank of China, defended the restriction on capital outflows, citing sports as one of the areas where Chinese investors have been spending heavily without actually bringing much benefit to China.
Sports minister Gou Zhongwen said more restrictive measures to curb irrational investment in the Chinese Super League were needed – not specifically a clampdown on outbound M&A, but still a warning about excessive spending in the wrong areas.
While not as important as President Xi Jinping, these officials are all heavy hitters and there have already been several examples of deals running into trouble due to new restrictions on capital outflows, most notably the bid to acquire AC Milan. That deal now looks like it has finally gone through, but only because a US backer was brought in at the 11th hour after Chinese state-owned Haixia Capital had been pressured into withdrawal. The headlines out this week talk about a Chinese consortium gaining control of AC Milan, but if payments are missed further down the line – not exactly hard to imagine given the tortured nature of this deal – the club will be in American, not Chinese, hands.
It's still conceivable that Chinese firms could acquire overseas clubs in the current climate, but given the hoops they would have to jump through to convince the regulators that it truly benefits the long-term development of Chinese football to move all those $$$ offshore, it's looking increasingly unlikely. Today's report in the FT about Chinese-American investor Chien Lee looking to buy Brentford FC, for example, includes this prominent caveat:
But the people warned that the discussions were still at an early stage and that a deal with [Brentford owner] Mr Benham….may not be completed.
The FT says Lee is based in the US and he's known to regularly attend games at OGC Nice (a club he bought last year). In other words, as with the AC Milan deal, any successful acquisition of Brentford would likely hinge on the American side, rather than the Chinese side.
But with Chinese investment in overseas clubs grinding to a halt, it now appears as if another trend may be starting.
Foreign investment in Chinese football: a new trend?
CF Reus, a football club in Spain's second tier, La Liga 2, has just purchased a 29% stake in Beijing Institute of Technology (BIT) FC, a club in China League Two, the country's third tier. A deal between  two largely unknown teams won't register on the wider football radar, but the significance of this – believed to be the first time a Chinese club has received foreign investment since China started its football reforms more than two years ago – could be far-reaching.
From a logistical standpoint, funds were transferred to BIT from the Chinese affiliate of Hong Kong-based firm CSSB, which bought FC Reus in 2013. While there appear to be no restrictions specifically banning foreign investment in football clubs, the international money flow brings to mind the VIE structure employed by many US-listed Chinese internet firms, such as Baidu and Sina, though typically those are used to circumvent rules that are designed to prevent investment in certain sectors, so the comparison only goes so far.
But however the money arrived, a precedent has now been set that sees foreign investment in Chinese football.
The City Football Group (CFG), which wholly owns Manchester City, Melbourne City and Uruguay's Club Atletico Torque, as well as a controlling interesting in New York City FC and a minor share of Japan's Yokohama Marinos, and in whom a Chinese consortium purchased a 13% stake in 2015, is known to have looked at various Chinese clubs to add to its growing network. But it was presumed that China Media Capital and CITIC, the lead investors in CFG's Chinese contingent, would find a way to make the investment purely domestic.
One of the most intriguing aspects of the Reus-BIT partnership is the declared intention from the Spanish side to build the club up from the bottom and to do so the "right" way – teaching passionate youngsters how to play technically sound football. At the moment, BIT fields one professional team and one university team, and though the students have found success, the professional side was somewhat overmatched once the money starting pouring into Chinese football, and were relegated in 2015 from China League One, a league that can now afford to pay managers like Sven-Göran Eriksson (at Shenzhen FC) and players like former Newcastle United midfielder Cheick Tioté (at Beijing BG).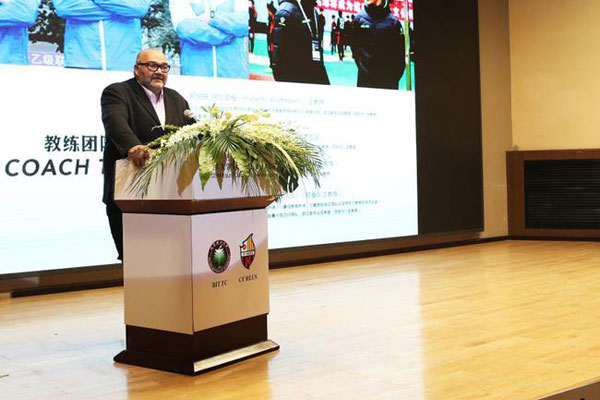 The Spanish team behind the move believes that BIT can reach the top of China's pyramid in a decade or more, with structure and development more important than massive investment. Joan Oliver, who worked in senior roles at FC Barcelona from 2003 to 2010, becoming CEO in 2008, as the club rose to become the highest valued club in the world, is one of the key men behind this deal with BIT, and has already been working with the Chinese club for quite some time.
He laid out his vision for CF Reus in China during a talk in Beijing five months ago, after which I challenged him as to whether he really thought he would be allowed to buy into a Chinese soccer club. He stated firmly that he thought he would and, five months later, he's been proved right.
Admittedly, a 29% share of a third-tier club is a far cry from the majority of Chinese Super League clubs being controlled by foreigners – though you imagine the authorities might move to tighten up ownership rules long before that becomes a reality – but if this partnership creates a road map by which CSL clubs can be at least partly owned by overseas entities, it's reasonable to expect further foreign investment in Chinese football under the current rules.
A word of warning, though.
Sheffield United bought into a team in Chengdu back in 2005, which then became known as the Chengdu Blades and enjoyed some success in the CSL. But a match-fixing scandal five years later saw them relegated and the club disbanded in 2015, long after the Sheffield link had collapsed.
The Chinese football landscape has been transformed since then, but it would take another transformation to reach the stage where foreign-owned clubs were no longer a novelty in the CSL. As it is, the consensus is that BIT won't progress to the top division without massive investment given the money now circulating in the game.
Oliver's philosophy is that they will only work with players who truly play for the love of the game and that those who are in it for the money will be quickly discarded by the club. But if BIT does have some success on the pitch through their "tiki-taka with Chinese characteristics" method, it will be very interesting to see if the club can hold onto their stars players once the big boys come calling – severely testing Oliver's theory that his new generation of Chinese-born players will be immune to the temptation of the mighty RMB.
A final word on this…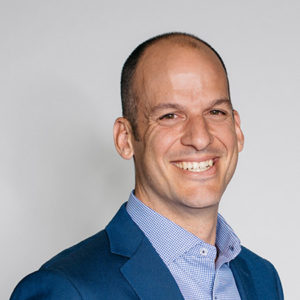 Andrew Georgiou (pictured left), the chief executive of Lagardere Sports and Entertainment, told Reuters last month that a Chinese club could one day be a bigger brand than Manchester United and that it is only a matter of time before the CSL challenges the English Premier League for world domination. While I certainly don't see the second half of that statement happening for at least a couple of decades – if ever – there are many brands that are number 1 in the world by default, simply because they are number 1 in China, given the size of the market. So it's certainly not impossible that Chinese clubs could be bigger in China than the top European clubs are in their own individual countries.
Where it gets harder is that Man Utd, Barca et al all have significant global followings built up over decades and it may be too late for Chinese clubs, who are just beginning to start thinking about their global plans, to ever build up any kind of fan base outside China.
But Georgiou's point is that there is a lot of potential in the Chinese market on which a long-term play could capitalize. Right now, there's little point in foreign money pursuing a CSL club given their massively-inflated and logic-defying valuations, especially given that any prospective buyer would likely face stiff competition from domestic entities with deeper pockets.
The real value in today's market, then, is going after a tiny club like BIT and playing the long game. And that's what will make this Spanish project so interesting to watch.
To keep up-to-date with all the latest news from China Sports Insider, please click on the "SUBSCRIBE" button in the top right corner of this page (or see below on mobile version).