Day 5 review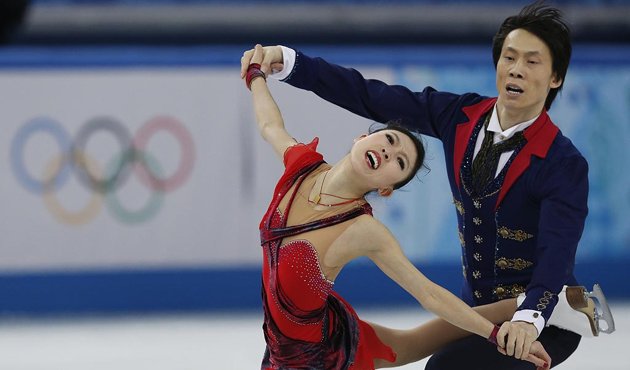 It wasn't to be for China's veteran figure skater duo Tong Jian and Pang Qing, who made their competitive swansong on Wednesday evening in the free program of the pairs competition. They started in 4th place after their short program, and that's where they finished, despite a free program that was third best overall. Consolation prize for retiring? They now have time to get married. Russia finished 1-2, matching China's finish from four years ago, and the Germans were third. China's other pair – Cheng Peng and Zhang Hao – finished in 8th.
In ladies' snowboard halfpipe, China had an impressive three riders in the final (top 12), but no medals as Cai Xuetong, Li Shuang and Liu Jiayu came in 6th, 8th and 9th respectively. Statistically that puts China second only to the Americans, but USA took 1st, 2nd and 4th, showing that the gap at the top is still cavernous.
The highlight of the day continued to come in curling where China's men are unbeaten after four straight victories, with two more wins on Day 5: first, they edged Switzerland 5-4 with a point in the final end, and then beat Germany 11-7 in the evening session, with another three points in the final end to close the door. Their coach, three-time world champion Canadian Marcel Rocque, was cryptically confident afterwards when asked what the secret was, saying:
"I'm not telling you that. I'll keep that close. My old teams will watch this and they'll know what's going on. It's the first time they have a coach with this level of experience. What I got them to do is trust me and believe in what I was saying."
My curling contacts tell me it's likely more of a motivational tactic by Rocque, rather than a particular style of play, but either way it seems to  be working. With Norway, Great Britain, Sweden and Canada still to play (plus whipping boys Russia), qualification for China is not a formality by any means, but so far, so good. The more-fancied ladies also won yesterday, beating USA for a 2-1 record.
Day 6 preview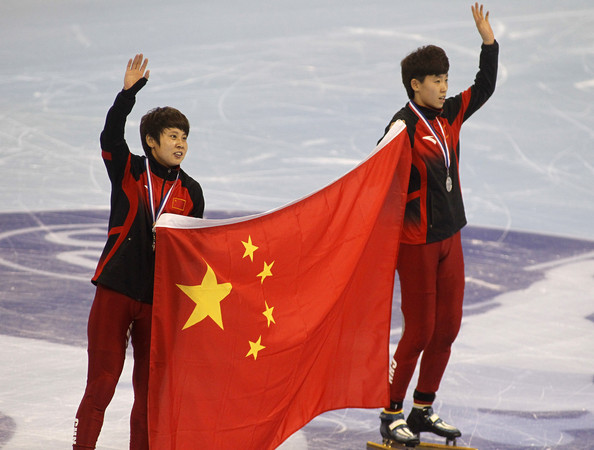 Whisper it quietly, but today could be a good day for China. Fan Kexin – thrust into the spotlight following Wang Meng's injury last month – now leads China's charge in the women's 500 m short track, and along with Liu Qiuhong and Li Jianrou, will line up in the quarterfinals at 1800 (China time), with the semis and final at 1910 and 2005 (should they progress. Fan is a genuine gold medal contender, though short track is always a lottery – one of the reasons it's so exciting to watch. Liu and Li also have chances, but Li is in a tough quarterfinal.
Other events today see Wu Dajing, Han Tianyu and Liang Wenhao in the men's 1000 m heats. Wu has a World Cup win at the distance this season and Han won China's only medal so far in Sochi. China's men will also feature in the semifinal of the 5,000 m relay.
In long track, Zhang Hong, Wang Beixing and Li Dan line up in the women's 1,000 m. It's a stacked field, but Zhang finished 4th in the 500 m, even though this is her stronger event.
China's male curlers (4-0) get a rest today, while the women (2-1) take on Great Britain (1-2). Elsewhere Yan Han competes in the men's solo figure skating, against Russian star Evgeny Plyushchenko and Canadian favorite Patrick Chan.