Final Olympic Medal Table

Well, the Olympics aren't dead just yet.
Despite the widespread negative coverage in the build-up to Rio, once the Games begun, there were enough memorable performances to keep the sporting action in the headlines.
Crucially for Brazil, Neymar and co delivered the one gold that the host country craved above all others – men's football – with high jumper Thiago Braz da Silva and the men's volleyball team also uniting the country with their wins.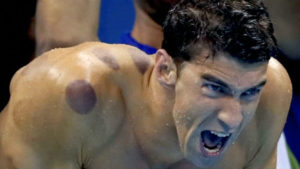 Elsewhere, Usain Bolt and Michael Phelps (left), who used the Chinese cupping treatment to great effect, somehow managed to enhance their already considerable legacies, while others, such as South African 400m champ Wayde van Niekerk and breaststroker Adam Peaty, started what could be long Olympic journeys of their own.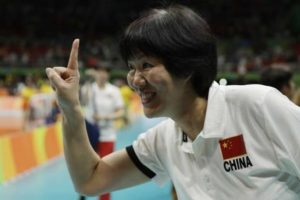 Rio also saw the successful debut of rugby sevens, while golf returned to the Olympics, with for a hole-in-one from China's Lin Xiyu and Feng Shanshan's bronze medal among the highlights. There were some touching moments, such as Qin Kai proposing to fellow diver He Zi and the emotional (final?) match between badminton star Lin Dan and his long-time Malaysian rival Lee Chong Wei, while the women's volleyball team, led by coach Lang Ping (above right), also ensured that China finished on a euphoric note.
But for an Olympics at which it has been repeatedly pointed out that China hasn't won enough gold medals, it was fitting that China's star of the Games was bronze medalist Fu Yuanhui, whose disarming interviews and hilarious reactions made her the most natural – and unlikely – celebrity of these Games. Fu became a global star, even being named "Most Loveable Athlete" of the entire Olympics by the BBC, who otherwise took great delight throughout at China's misfortunes.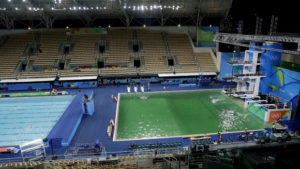 If Rio had its fair share of highlights, there were also some low points. While attention before the Olympics had focused on the disgusting waters around the bay, it was the diving pool that grabbed the spotlight for all the wrong reasons, turning green for several days due to an algae infestation (above). In the other pool, war almost broke out between the swimmers over an ongoing doping scandal, with Sun Yang at the center of unwanted attention in his spat with Australian Mack Horton.
And while Sun's drugs history might be a thing of the past, it was more worrying to see 18-year-old Chen Xinyi test positive for a masking agent that would later see her kicked out of Rio. It was a definite blow to the Chinese team and should not be dismissed as a foolish teenage mistake. We might never find out the real reasons behind the test, but with growing calls in swimming to ban first-time offenders for life, this could be the last we see of one of the sport's most promising youngsters.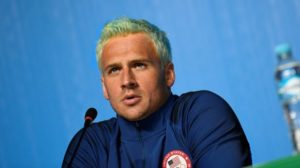 Elsewhere, bullets flew into the equestrian venue, while the compelling Ryan Lochte (right) fiasco, which charted the unraveling of one of swimming's biggest stars, left a very bad taste in the mouth, as did a number of dubious boxing decisions – made worse due to the fact that reports ahead of time had predicted just this – plus some calls on the track that left much to be desired, such as the women's 4x100m relay team initially qualifying for the final, before getting kicked out  when the Americans were awarded a solo re-run.
But what of China's overall performance?
Chinese table tennis – led by double Olympic champions Ding Ning (who carried China's flag at the closing ceremony) and Ma Long – retained its perfect record and diving actually improved, up from six golds in London to seven in Rio, while Chinese taekwondo champions doubled in number to two in Brazil.
But the fact remains that China still drastically underperformed at the Rio Olympics, starting slowly and then failing to recover, with three sports in particular failing to live up to expectations: badminton, swimming and gymnastics all produced five golds in London, but just two, one and zero champions, respectively, this time around.
Analysts had been united in their prediction before the Olympics that the US and China would top the table, but Great Britain overhauled China for second place in the second week and managed to hang on. Ironically, if China had chosen to count its medals the US way, which ranks by total medals won, China would still have finished second in Rio. But then, of course, it would have to concede its 2008 victory, since the US won more medals overall than China, even though China won more golds.
Great Britain overachieving and China underperforming are largely unrelated, even though both things had to happen for China to slip into third place overall. Just two of the titles that China won at the London Olympics – but failed to defend in Rio – went to British athletes.
When officials spoke beforehand of a conscious move away from an obsession with gold medals, it felt more like a pre-emptive excuse for a medal tally that you now suspect they knew might be lower than predicted. While state media are certainly pushing this narrative in an attempt to play up the positives, it does feel as if the public truly sees this transition as a good thing (a point I made to NBC here).
A move away from manufactured, robotic Olympic champions to a society that enjoys sport for its health and enjoyment benefits will undoubtedly provide more athletes, like Fu Yuanhui, who value the competition above the end result. That, in turn, will create a new generation of champions, as Great Britain's success has shown.
And if that is the long-term effect of China finishing in a somewhat disappointing third place, then these Olympics really will have had a silver lining.
To keep up-to-date with all the latest news from China Sports Insider, please click on the "SUBSCRIBE" button in the top right corner of this page.